My Story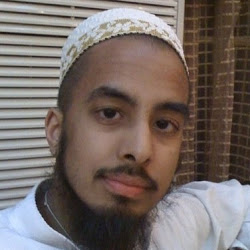 Hi! My name is Shabbir Nooruddin, and I own a small eCommerce business. Ever since I was a kid, I've loved selling things online. Growing up, eBay was the hot new thing – and I'd try selling anything and everything from old toys to junk around the house. I'd even sell my old PS2 games once I got bored of them to buy new ones – BEFORE GameStop came up with the idea of pre-owned games!
I grew up in New York City, in Queens. My family then moved to Chicago(I was still of high-school age). From Chicago, I went to college in India to pursue a degree in Arabic Literature(a passion of mine).
My dream with opening my own eCommerce business is to afford myself the financial security and stability so that I can be location-independent and have more time to do the things I love and care about. Frankly, a 9-5 job isn't my style!
I've been doing full-scale eCommerce since 2011, starting first with the Amazon Marketplace and then progressing to my own eCommerce store. I've made every mistake, learned every lesson, and I want to share my experiences with you.
About This Blog
Starting a business on the side is full of uncertainty and on a tight budget, seems impossible! But it can be done, and that's what I want to share with you guys. On this blog, you'll find everything about eCommerce marketing: SEO, PPC, Social Media, and then some – and all on a shoestring budget.
You don't need to have $1,000,000 to be able to compete with Amazon. You can do it for a lot, lot less. With smart, hard work, and a lot of perseverance, who knows, maybe you will be the next Zappos.com or Hayneedle.com!
I hope that you learn something valuable from my experiences, and share your own experiences as well so we can create a community of budding eCommerce entrepreneurs on the way to success!
Get Access Now!
We will never share your information or spam you.
Contact Info
I'd love to hear from you! To get in touch, please go to the Contact page.
Where I've been featured